The Author & Illustrator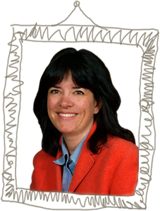 About the Author
Karla is the author of the Aldo Zelnick Comic Novel Series, which has been honored with a Top 10 Educational Products of 2011 Award, a Colorado Book Award, and a Mountains & Plains Independent Booksellers Regional Book Award, among others. She has worked as a writer and editor for more than twenty years and has ghostwritten dozens of books. Karla and her husband, Scott, live in Colorado with their teenaged boys in a house strewn with Legos, hockey gear, Pokemon cards, video games, books, and dirty socks. More at karlaoceanak.com.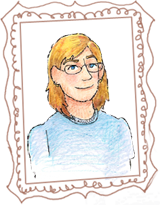 About the Illustrator
Kendra Spanjer divides her time being "a writer who illustrates" and "an illustrator who writes"—an ambitious amalgam, indeed. She decided to cultivate her artistic side after discovering that the best part of chemistry class was entertaining her peers (and her professor) with "The Daily Chem Book" comic. Since then, her diverse body of work has appeared in a number of group and solo art shows, book covers, marketing materials, fundraising events, and public places. When she invents spare time for herself to fill, Kendra enjoys skiing, cycling, exploring, discovering new music, watching trains go by, decorating cakes with her sister, and making faces in the mirror. Check out her website at kendraspanjer.com.