Join the Fan Club!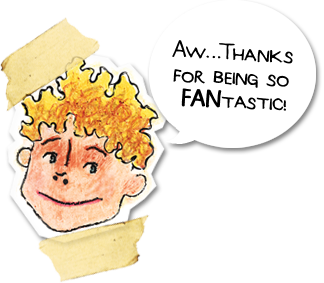 The Aldo Zelnick Fan Club is for readers of any age who love the book series and want the inside scoop on all things Zelnickian.
Sign up and you'll start receiving:
sneak preview chapters from the next book.
an early look at coming book titles, covers and more.
opportunities to vote on new character names and other stuff.
discounts on the books and merchandise.
a card from Aldo on your birthday (for kids)!
The Aldo Zelnick fan club is FREE and easy. Just fill out the form below.
Under 13? Ask your mom or dad to fill out this form for you!